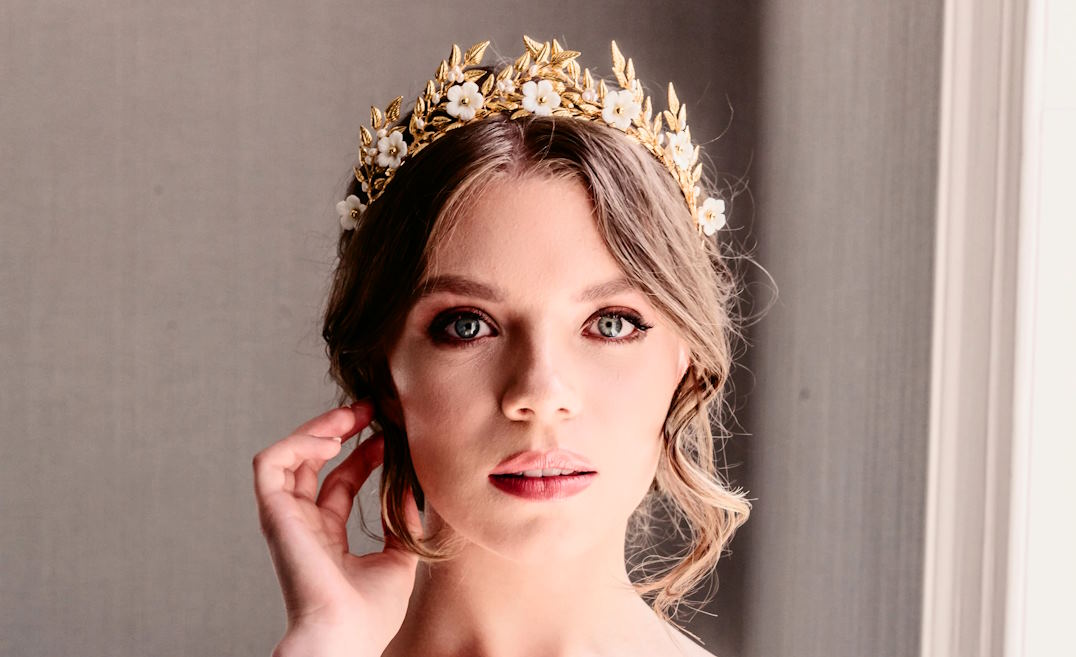 Golden Goddess: Bridal Makeup Ideas with a Touch of Luxury
Every bride dreams of radiating beauty on her special day, and there's no better way to achieve a stunning bridal look than through the artistry of makeup. Imagine a bridal style that exudes opulence, elegance, and a touch of ethereal allure—the Golden Goddess. This captivating makeup trend combines the timeless elegance of golden hues with a luxurious twist, creating a look that is both enchanting and memorable.
Incorporating Luxury Elements into Bridal Makeup
On your wedding day, you deserve to feel like a true queen, and one way to achieve that regal status is by incorporating luxurious elements into your bridal makeup. These lavish touches can elevate your look, adding an opulent and enchanting vibe that will leave everyone in awe. Let's explore some ways to infuse a touch of luxury into your bridal makeup.
Incorporating shimmer and glitter for an opulent touch
There's something undeniably magical about shimmer and glitter. By strategically adding these elements to your makeup, you can instantly transform your bridal look into something truly mesmerizing. Opt for a golden shimmer on your eyelids or a hint of glitter along your cheekbones to catch the light and create a celestial glow.
Using high-quality products to achieve a long-lasting and radiant finish
Investing in high-quality makeup products is crucial for achieving a flawless and long-lasting finish. Look for foundations, concealers, and powders that offer excellent coverage, smooth texture, and a radiant finish. These products will not only make your skin look flawless in person but also in the countless photographs that will capture your special day.
Highlighting and accentuating the natural features with a touch of luxury
Enhancing your natural features with a touch of luxury is a key element of the Golden Goddess bridal makeup style. Use a luminous highlighter on your cheekbones, bridge of the nose, and cupid's bow to create a radiant and ethereal glow. Consider using a highlighting product with a subtle golden undertone to add an extra touch of opulence.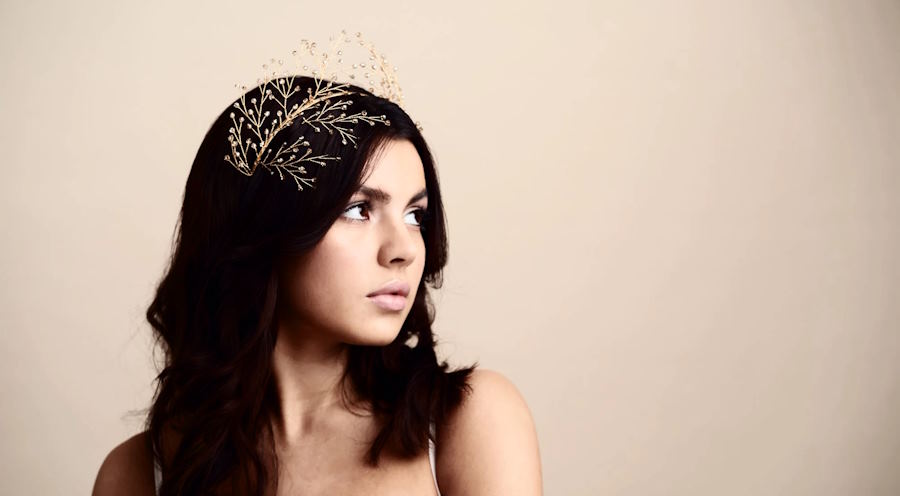 Tips for Achieving the Golden Goddess Look
The Golden Goddess bridal makeup style exudes an ethereal and opulent charm that is both captivating and timeless. To help you achieve this radiant and goddess-like look, we have gathered some essential tips that will ensure you shine on your special day.
Preparing the skin for a flawless canvas
Before diving into the world of makeup, it's important to prepare your skin to ensure a smooth and flawless canvas. Start by cleansing and moisturizing your skin to create a hydrated base. Consider using a primer to blur imperfections and help your makeup last longer. Don't forget to exfoliate regularly to achieve a radiant complexion that will perfectly complement the Golden Goddess look.
Blending techniques for a seamless and radiant finish
Blending is the secret to achieving a seamless and radiant finish with your makeup. When working with golden hues, it's essential to blend the colors seamlessly to create a soft and diffused effect. Use a fluffy blending brush to blend the eyeshadows and a damp beauty sponge to blend foundation and concealer. Patience and gentle blending motions will ensure a flawless application.
Balancing the intensity of gold with other makeup elements
While gold is the star of the Golden Goddess look, it's important to strike a balance with other makeup elements to achieve a harmonious and elegant overall appearance. Pair your golden eyeshadow with neutral shades to create depth and dimension. Consider using a warm bronzer for a sun-kissed glow and a soft pink blush to add a touch of freshness to your cheeks. Balance the intensity of the gold with complementary makeup choices for a well-rounded look.
Luxury Bridal Makeup Trends and Inspiration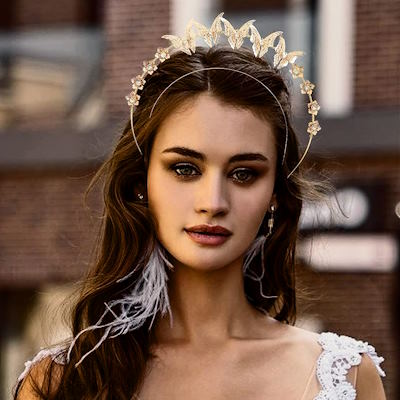 When it comes to luxury bridal makeup, staying up to date with the latest trends can help you create a truly unforgettable look. From regal gold leaf accents to modern metallic eyeshadows, there are plenty of options to infuse opulence into your bridal makeup. Let's explore some of the current trends and draw inspiration from celebrity and red-carpet looks.
Incorporating gold leaf accents for a regal and luxurious feel
For a touch of regal elegance, consider incorporating gold leaf accents into your bridal makeup. Strategically placing delicate gold leaf on your eyelids, temples, or even along your collarbones can instantly elevate your look. The shimmering gold creates a stunning visual effect and adds a luxurious feel that is perfect for a glamorous bride.
Embracing metallic eyeshadows and pigments for a modern twist
Metallic eyeshadows and pigments have become a go-to choice for brides seeking a modern and edgy twist on their makeup. Experiment with shades like rose gold, bronze, or silver to add dimension and intensity to your eyes. The metallic finish catches the light, creating a mesmerizing effect that will leave a lasting impression.
Experimenting with different textures, such as cream and liquid formulas
Texture plays a significant role in creating a luxurious and refined look. Step away from traditional powder formulas and explore the realm of cream and liquid textures. Cream blushes, liquid highlighters, and satin-finish lipsticks can add a touch of sophistication and create a radiant, dewy complexion that is synonymous with luxury.